Skip to Content
Book Now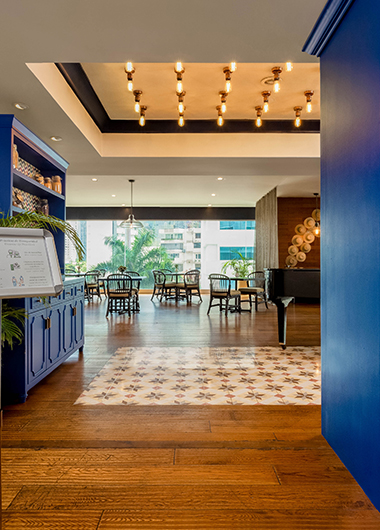 Salsipuedes Panama City
Welcome to Salsipuedes
Named for a street market that occupied this space in the late 18th century, Salsipuedes honors its rich history and Panamanian background with every dish. This award-winning restaurant serves flavorful fare that updates traditional dishes with the modern fusion of Panamanian ingredients. Decorated with hand-painted clay tiles, contemporary photography, and plenty of "sombreros pintao", the restaurant takes in the best of Panama in every way. Please contact us at 507-264-0000 or email us at concierge@bristolpanama.com
Hours of Operation
Breakfast 6:30 AM - 10:30 AM from Monday to Saturday
Breakfast 7:00 AM - 12:00 PM ON SUNDAYS

Lunch 11:00

 AM - 3:00 PM 

Dinner 4:00 PM - 9:00 PM 

Happy Hour 5:00

 PM - 7:00 PM 
Thank you for your interest!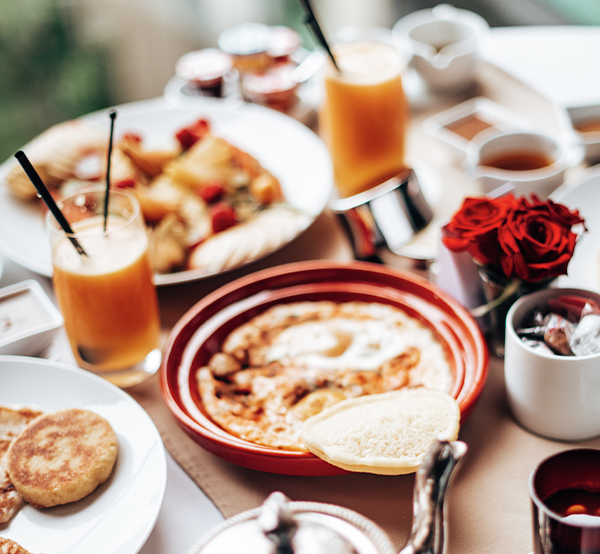 menu
Breakfast
Americano

Eggs any style, pancakes or waffles, turkey bacon or ham

10.00
Huevos al gusto

Selection: boiled, scrambled or fried, assorted bakery and butter

7.00
Panameño

Tortilla, carimañola, smoked jerky, pressed cheese, fried egg

12.00
Tostada

Avocado mousse, roasted vegetables, sunflower seeds, fried egg

8.00
Seasonal fruit platter

6.00
Waffles & Pancakes

Butter, maple syrup, jam, banana, bacon, or sausage

9.00
Fruit Juice

Pineapple, Melon, Papaya

3.50
Dinner
Hummus

Chickpeas, chorizo, pita chips

10.00
Side of jasmine rice

6.00
Pizza Ibérica

Roasted tomatoes sauce, Spanish jam, manchego, arugula

16.00
Atlantic Salmon

Grilled salmon, creamy kale pesto, roasted organic vegetables

24.00
Brisket Sandwich

Smoked, mozzarella, arugula, tomato confit, pickled onions, coriander mayo

18.00
Crispy Chicken Burger

Honey and soy glazed, coleslaw, french fries or crispy cassava

15.00
Salmón & Crab Tartare

Fresh salmon, crab salad, avocado mousse, fried green plantain

14.00
Smoked Wings

Rum and sugar cane BBQ sauce o buffalo

12.00
Beef Burger

Angus beef, roasted onions, bacon, cheddar, roasted garlic mayo, french fries or crispy cassava

18.00
Steak & Fries

12 oz. Angus, truffled french fries or cassava, chimichurri

32.00

/New York

30.00

/Skirt Steak
Chicken & Mushrooms

Chicken breast, shiitake sauce, jasmine rice

15.00
Seafood Soupy Rice

Seafood mix stew, coconut milk

20.00
Smoked Salmon Pizza

Creamy sauce, smoked salmon sliced, sauteed mustard leaves, roasted cashews

18.00
Kids Menu

Option of mac and cheese, pepperoni pizza, margarita pizza or a cheese burger and fries.

9.00
Side of fried plantain

6.00
Side of truffle fried yuccas

7.50
Side of truffle fries

7.50
Side of grilled brussels sprouts

7.50
Side of sauteed vegetables

6.00
In-Room Dining
Grilled Salmon

Passion fruit sauce, sauteed organic vegetables

18.00
Sancocho

Traditional panamanian chicken soup, jasmine rice

11.00
Tortellini

Stuffed with ricotta, pomodoro sauce

12.00
Caesar Salad

Roman lettuce, caesar dressing, scorched rice, parmesan cheese

13.00

/Chicken

15.00

/Prawn
Fettuccine

Brie cheese sauce, serrano ham

16.00
Club Sandwich

Brioche bread, chicken, bacon, lettuce, egg, tomato, jam, mozzarella and cheddar cheese, french fries

14.00
Grilled Chicken

Sauteed vegetables, quinoa with green herbs pesto

16.00
Steak & Fries

12 oz. Black Angus skirt steak, truffled fries

30.00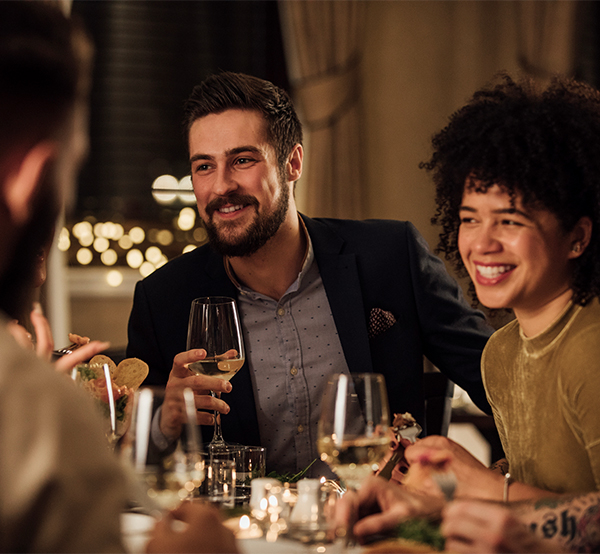 Private Events
From birthday celebrations to anniversaries, Salsipuedes is a fantastic setting for a private event. Get your group together and plan a gathering to remember at our one-of-a-kind restaurant!