Skip to Content
Salsipuedes Panama City
Bienvenidos a Salsipuedes
Nombrado como tributo a una pequeña calle en la ciudad vieja de Panamá, Salsipuedes muestra el gusto panameño contemporáneo con guiños al pasado y al presente. Elija entre un menú ecléctico que presenta una auténtica mezcla de culturas, integrando sabores de Panamá, África, Italia, Francia, España, China y Perú en platos untuosos que lo dejarán con ganas de más.

Para reservar llame al  +507-204-7878 | +507 6063-5630, o escríbenos a salsipuedes@bristolpanama.com. 
Horarios de Operación
Desayuno 

6:30 AM - 10:30 AM de Lunes a Sábado

Domingo:
6:30 AM - 12:00 PM

Almuerzo

 11:00 AM - 4:00 PM

Cena

6:00 PM - 10:00 PM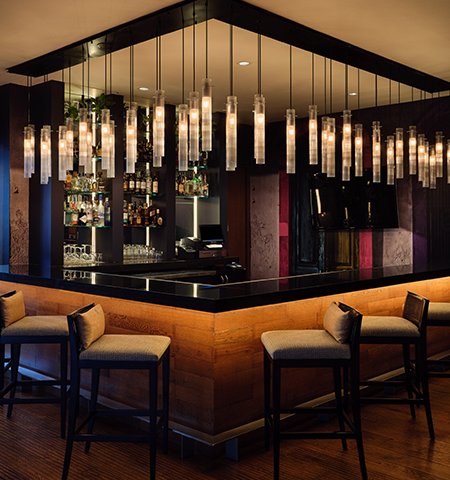 menu
NAKED
CEVICHE DE ATÚN NIKKEI

leche de tigre, nori, ginger, furikake & sesame oil
TIRADITO DE AJÍ AMARILLO

pesca del día, Crema de ají amarillo y leche de tigre
CARPACCIO DE PULPO

string potatoes, Kalamata, avocado, olive mayo, extra virgin, olive oil & Maldon salt
CEVICHE

pesca del día, chicharrón, cebolla morada, leche de tigre & puré de camote con anís estrella
TIRADITO DE AGUACATE

lemon juice, ponzu, quinoa pop, cancha, raddish, mashed sweet potato & fried plantain
ENTRADAS
SIU MAI

hecho en casa crujiente relleno de ceviche estilo panameño con un toque asiático
TACOS DE PORK BELLY

avocado & roasted green tomato sauce
TARTAR DE SALMÓN

acevichada sauce, radishes, sesame seeds & avocado
ALMEJAS

Garlic, sauvignon blanc, cream & Panamanian recao oil accompanied by homemade bread toasts
TACOS DE PATO CON CHUTNEY DE MANGO

26-hour duck confit & mango chutney with raspadura.
FUERTES
PATO HASTA LA RAÍZ

baba ganoush, wok vegetables & cardamom reduction with passion fruit
AFRO CHICKEN CURRY

grilled chicken with sauteed vegetables & mushroom curry
PULPO ANTICUCHERO

grilled octopus with anticucho sauce with chimichurri & rustic potatoes
POLLO & SETAS

chicken in a slow cook with a shiitake mushrooms & jazmin rice
LANGOSTINOS A LA BRASA

charcoal shrimps with tropical bbq & mango chutney with rustic potatoes
SHORT RIBS ANGUS

short ribs Angus cocido por 48 horas en baja temperatura acompañado de arroz chaufa
TACU TACU PORK BELLY CRISPY

crispy pork belly dipped in orange reduction from the patio & canary bean tacu tacu
CRISPY PORK BELLY WITH DRY ARBORIO RICE

homemade beef stock, porbelly & radish

21.00
RÓBALO CON ARROZ SECO AL SOCARRAT

filete de pescado al grill sobre Socarrat de arroz bomba
TAPAS
HUEVOS ROTOS CON CHORIZO IBÉRICO

organic eggs, shoestring fries & Iberian bellota chorizo
CROQUETAS DE PORTOBELLO

hongos, mayonesa de la casa y ajo crocante
CROC-POPS

cocodrilo crocante con mayo cajún sobre patacones & salsa criolla de cebollas con cilantro
RAVIOLI FRITO

Chela cheese, wok spinach & cashews with oriental alioli
ENSALADAS Y SOPAS
ESPINACAS A LA BRASA

grilled cheese, Iberian bellota ham & almond praline
Sancocho

chicken, cilantro, in a Bristol style
CAESAR

lechuga romana, pollo & concolón de arroz
LENTEJAS

traditional lentil soup with chorizo cantympalo & fried plantain
ENSALADA DE MANGOS VERDES

mix de lechugas orgánicas, camarones al chimichurri, mango, pepitas de marañón, aliño de maracuyá y vinagre balsámico
¿UNA PASTA?
SPAGHETTI MERCADO

homemade pasta, cashew pesto, prawns & skirt steak

24.00
FETUCCINI AL OLIO

camarones, tomates deshidratados, ajo crocante y albahaca
UDON A LA HUANCAÍNA

traditional udon noodles with huancaína cream, sautéed tenderloin with & oriental flavor
LOBSTER MAC&CHELA CHEESE

sauce of Chela, Swiss & Roquefort cheese
ATÚN LINGUINI

yellow tail tuna fillet in sesame seed crust, vegetables & yellow curry
FROM THE GRILL
BRISTOL ANGUS BURGER
RIB EYE BLACK ANGUS 12OZ
SKIRT BLACK ANGUS 10OZ
¿Y UN POSTRE?
TARTA DE QUESO VASCA
COULANT DE CHOCOLATE AL 70%
EL RASPAO OF COCONUT
HELADO ARTESANAL DEL DÍA
menu
Desayuno
Las mañanas son momentos memorables con Bristol. Consiéntase con una selección de jugos frescos, panes hecho en casa, charcutería y quesos, así como platos calientes y especialidades locales. Relájese, saboree y tómese su tiempo. Luego deje que la aventura del día comience.
Elección de huevos

Fritos, revueltos, omelette, pochados o cocidos
Omelettes con jamón, queso, cebolla, tomate, champiñones, tocino, espinaca (Disponible omelettes de claras)
Omelettes bajo en colesterol
Benedictinos del Bristol

Pan artesanal, espinacas, tocino y salsa holandesa
Avocado Toast

Aguacate, pan hecho en casa, tomate deshidratado, huevo pochado y queso de cabra
Tostada Integral Vegana

Aguacate, tomates orgánicos, champiñones y brotes
Waffles Aquilino

Banano, chocolate, frutos rojos y quinua pop
Pancakes de la Guardia

Crema batida, coco y frutos rojos
Disponibles a su elección y gluten free

Precios no incluyen 7% de impuestos. No incluye servicios.
Picadas
Huevos Rotos con Chorizo Ibérico
Ceviche de Atún Nikkei
Croquetas Portobello
Vino
Whispering Angel Rose, France

Rosado
Susana Balbo Signature Rose, Argentina

Rosado
Gerard Bertrand Cotes des Roses, France

Rosado
Catena Chardonnay, Argentina

Blanco
Marques de Riscal Rueda Verdejo, Spain

Blanco
Chateau St. Michelle Riesling, USA

Blanco
Matua Sauvignon Blanc, New Zealand

Blanco
Marques de Casa Concha Chardonnay, Chile

Blanco
Santa Margherita Pinot Grigio, Italy

Blanco
Nieto Senetiner Malbec, Argentina

Tinto
Septima Cabernet Sauvignon, Argentina

Tinto
Luigi Bosca Pinot Noir, Argentina

Tinto
Salentein Reserva Cabernet Sauvignon, Argentina

Tinto
Columbia Crest H3 Cabernet Sauvignon, USA

Tinto
Finca San Martin Tempranillo, Spain

Tinto
Marques de Casa Concha Carménere, Chile

Tinto
Marques de Casa Concha Cabernet Sauvignon, Chile

Tinto
El Enemigo Malbec, Argentina

Tinto
Magnvs Blend Reserva 2019, Argentina

Tinto
Emilio Moro Tempranillo, Spain

Tinto
Magnvs Malber Reserva 2018, Argentina

Tinto
La Crema Pinot Noir, USA

Tinto
Catena Alta Malbec, Argentina

Tinto
Mionetto Prosecco, Italy

Espumante
Anna de Codorníu Brut, Spain

Espumante
Chandon Rose, Argentina

Espumante
Chandon Extra Brut, Argentina

Espumante
Möet & Chandon Brut Imperial, France

Champagne
Veuve Clicquot Brut, France

Champagne
Möet & Chandon Brut Rose, France

Champagne
Veuve Clicquot Rose, France

Champagne
Cócteles
Negroni

Ginebra | Campari |Martini Rosso |Piel de Naranja
Tinto de verano

Vino Tinto |Martini Rosso | Jugo de Naranja | Manzana
Pisco Sour

Pisco | Jugo de Limón | Huevo | Amargo de Angostura
Penicillin

Whisky | Jugo de Limón | Sirope de Miel & Jengibre Rodaja de Limón
Old Fashion

Whisky |Amargo de Angostura | Club Soda | Rodaja Naranja
Paloma

Tequila | Jugo de Limón | Jugo de Toronja | Club Soda Rodaja Toronja
Dirty Martini

Ginebra | Martini Extra Dry | Aceituna | Salmuera de Aceituna
Painkiller

Ron | Crema de coco | Jugo de piña | Jugo de naranja | Nuez moscada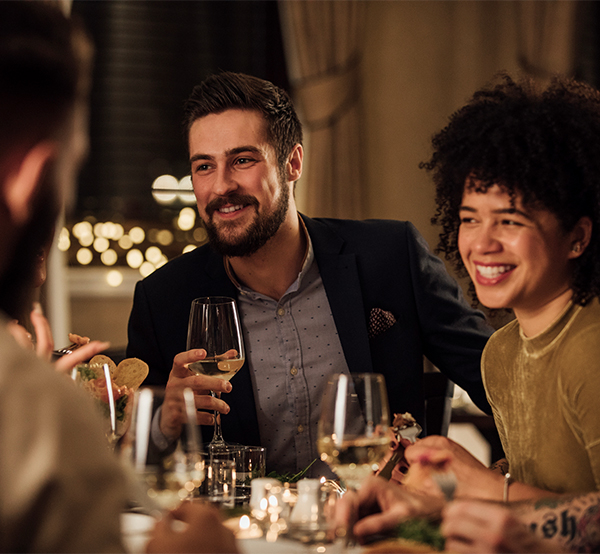 Eventos Privados
Desde celebraciones de cumpleaños hasta aniversarios, Salsipuedes es un escenario fantástico para un evento privado. ¡Reúna a su grupo y planee una reunión para recordar en nuestro restaurante único en su clase!